NextFractal is an application for creating amazing fractal images and other algorithmically generated images. Each image is generated processing a script and some user provided parameters, depending on the selected grammar. NextFractal is currently able to interpret two grammars:
M which is a domain specific language for creating Fractals such as Mandelbrot Set or Julia and Fatou Sets.
CFDG which is a context-free grammar for creating geometric shapes using an iterative process.
NextFractal provides tools for exploring Fractals, browsing images, and creating time-based and event-based animations. NextFractal exports images to PNG files and animations to AVI and Quicktime files.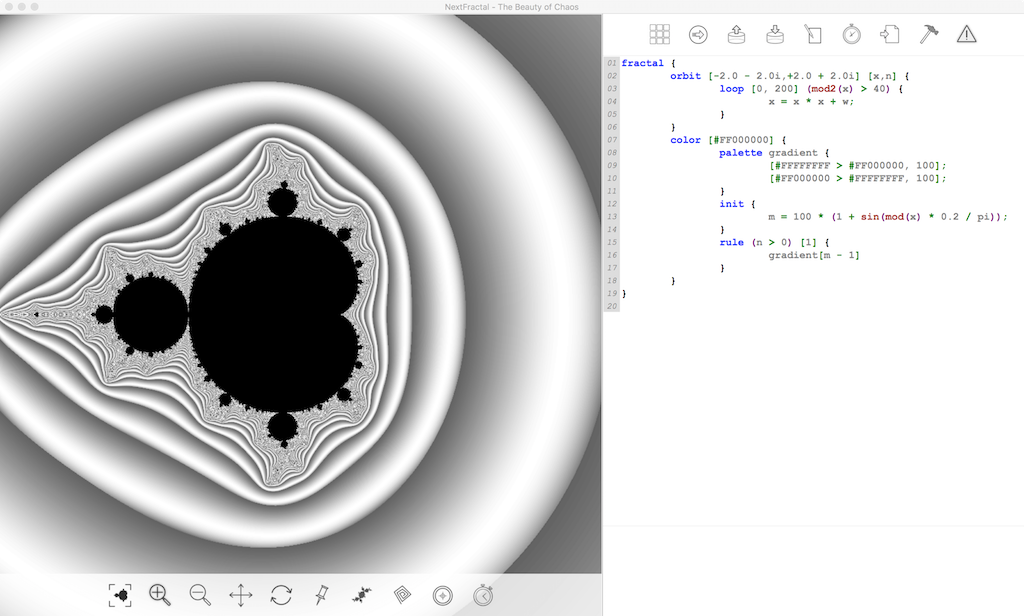 NextFractal is free software, available for Mac, Windows, and Linux. Download the latest release from GitHub. No installation is required, just decompress the archive, run the application and start discovering the beauty of Chaos, the Mandelbrot Set and similar Fractals, and to experiment with Algorithmic Art.
NextFractal has been tested on OS X 10.14, Windows 7, Linux/Debian 9 and Linux/Fedora 28, using a multi core machine with more than 4Gb RAM.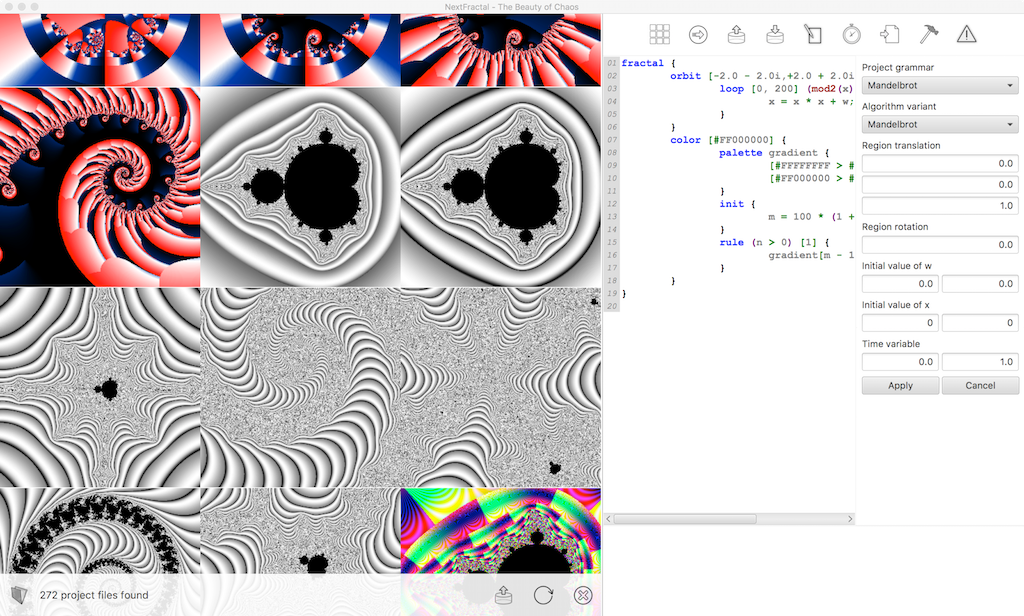 NextFractal's user interface is very easy to use. There is only one main window which has two panels, on the left we have the rendering area, and on the right we have the editing area. Each one of those areas have a toolbar which contains the relevant tools. NextFractal accepts few keyboard commands when focus is on rendering area:
Keys 1, 2, 3, 4, 5 - Change zoom speed
Key T - Show or hide traps
Key O - Show or hide orbit
Key P - Show or hide preview
We have created a short video to show how to use NextFractal.